Who We Are
Design is the key to a successful project. Our designs are as versatile as our clients. We satisfy your wants and needs, not ours. We are well known nationally for our innovative designs with fine attention to detail. We are craftsmen who take great pride in our work. Customer integration is of the essence. Our reputation for excellence precedes us.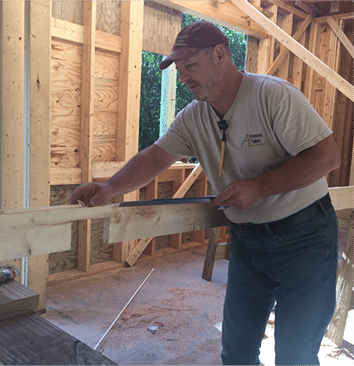 Growing up in Switzerland, a country with a long tradition in timber construction, I started an apprenticeship to become a carpenter at just 15 years old. During this 3 year program, I learned the timber trade through working on a variety of different projects. One particular project that will always be significant to me was a building built originally in the early middle ages that then went through a major renovation. While reconstructing the timber construction, we were able to reuse some of the original 1,100 year old timbers. Other projects included the renovations of buildings in major historic cities as well as new construction of residential and commercial projects such as an ice skating hall and a tennis arena with large glued laminated timbers.
After working in the field for a few years, I went back to school to receive my degree as a timber engineer with an emphasis in timber construction. During my studies, I spent one year in Australia working in a large sawmill. There, I studied the structural implications and deformation patterns of timber in different dying kilns to optimize drying schedules for my thesis. For the last 20 years, I have worked on over 200 heavy timber projects of residential and commercial nature all over the United States. When the opportunity arose to move to the beach, I jumped right on it because I have always been fascinated by the ocean and really enjoyed rare beach vacations as a child. Sunset Beach is one of the greatest beaches I know and I feel privileged to live here. I really enjoy spending time at the beach with my family. It provides great balance for my job and I frequently get inspired for new ideas. I love the many challenges that come with our projects. Some projects are very small and require extreme efficiencies to make the budget work and some are extremely complicated and tricky to figure out the details. The smile on someone's face after the successful completion of a project is my satisfaction.